Rooms
Unforgettable Experiences
EXCLUSIVELY YOURS

The Rouffillac Experience
In the Dordogne Valley
The Rouffillac estate is a multi zone and multi-faceted one that allows for all types of indoor and outdoor experiences.
The chateau and estate has been painstakingly restored: the period rooms in their classic originality and the bedroom suites to their exquisite originality but with modern facilities allowing for complete comfort in a period environment.
The entire chateau has been rewired, re-plumbed and an en-suite bathroom added to every suite allowing for a 5 star luxury experience. No expense was spared in the restoration. The chateau has air conditioning, usb charge points and many other modern amenities but hidden from eyesite.
The chateau contains countless antiques, paintings and some extraordinary "pieces of intrigue". We know you will never have experienced an environment like it.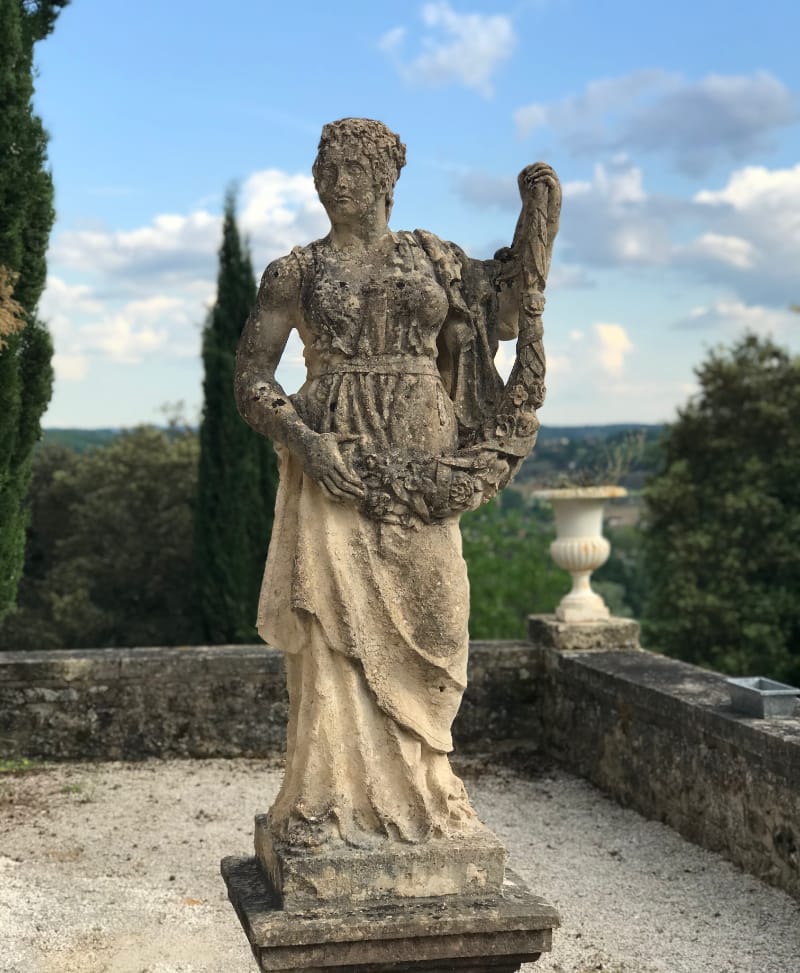 Period Rooms
Ancient Original Breathtaking
As the chateau's origins are rooted in the 12th Century, Chateau Rouffillac has a number of original Period rooms. The rooms have been meticulously restored to period form enabling you to capture the same feelings the counts experienced … These rooms also are appointed with extraordinary antique art, sculptures and furniture pieces. They are comfortable to live in but provide you with a breathtaking ancient feeling.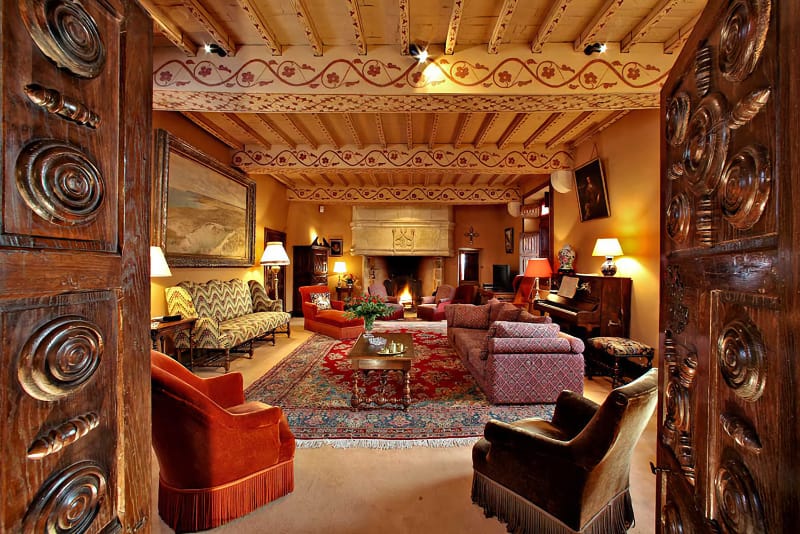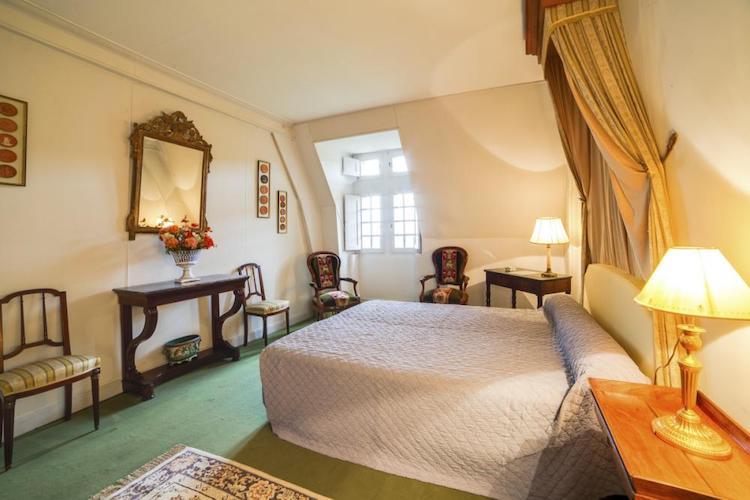 Chambre Suites
Comfort Luxury Unique
The chateau has 9 highly appointed suites each with their own en-suite bathrooms. All bedrooms have extraordinary views of the Dordogne valley and river and of the famous chateau Fenelon on the opposite hilltop.
Each bedroom suite has a theme and every detail has been carefully matched.
The Kings Suite featuring its own turret, a luxurious bathroom, a sitting area with magnificent views and a separate bedroom featured with a tall stone cathedral vaulted ceiling and stain glass windows
A grande salon with extraordinary period painted ceilings, massive fireplace and art representing the periods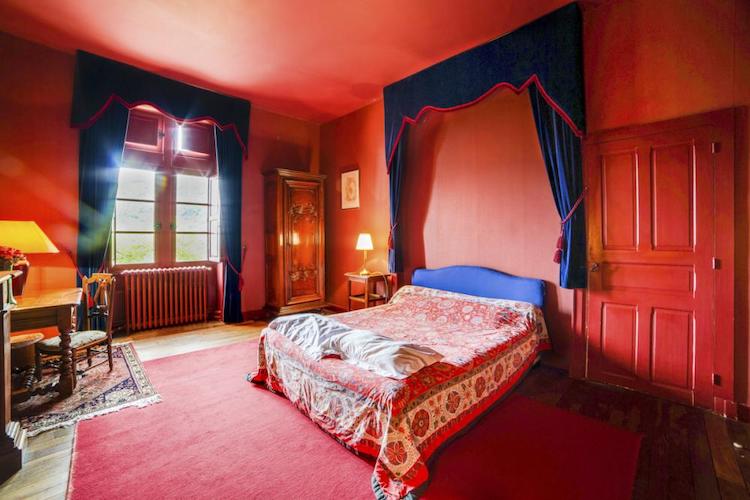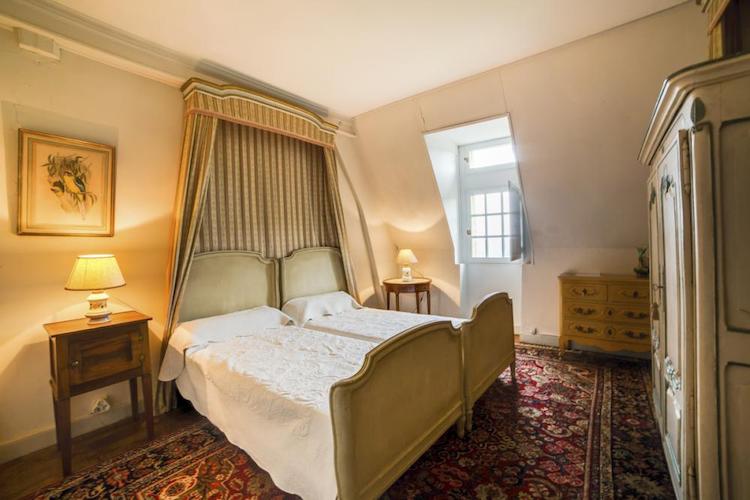 A large classic French gourmet chef kitchen with original features but containing all the latest amenities. An original domed stone ceiling and massive fireplace
A period biblioteque (library) with an original tapestry, oil paintings and many interesting artifacts and an original painted ceiling
A moulin noir bedroom suite furnished with Louis IVth style furniture and a massive four poster bed.
A period dining room with original classic features, painted walls, original chandeliers – all fit for the kings
A Venetian room fitted with ancient Venetian style mirrored furniture and its own en-suite bathroom with a shower, in the turret overlooking the Dordogne river.
A Royal suite fitted with Tiffany style furniture and massive king size bed and its own luxurious bathroom.